MARKETING for PEST CONTROL
Take a BIGGER BITE of your MARKET
Our record speaks for itself. The website design team at Possible Zone will build a website that will capture your customer's attention and back it up with loads of functionality. With our pest control marketing services, we'll make it easy for your customers to contact you, book an appointment online, pay their bills and more!
VIEW A EXTERMINATOR WEBSITE EXAMPLE »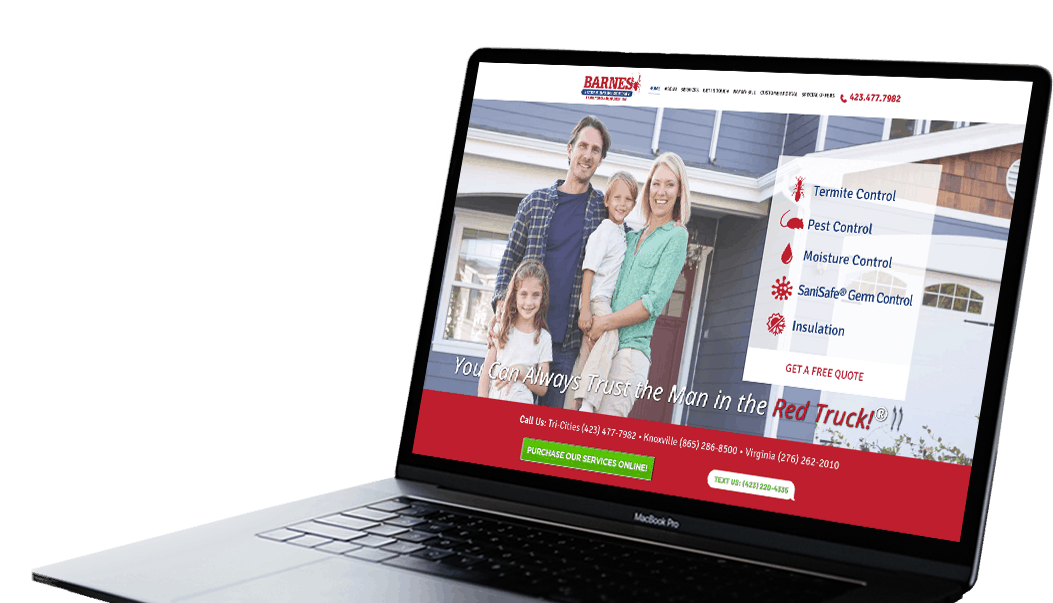 TOGETHER, WITH POSSIBLE ZONE'S PEST CONTROL MARKETING SERVICES, WE'LL FIND NEW WAYS TO SCARE THE COMPETITION.
Our digital experts will place our exterminators in a position to dominate their local areas by constructing a Google Ads Search program that will direct ready-to-buy customers to their door. We also design world-class digital display ads to maximize local exposure, placing those ads in front of potential new customers, every day. We want you to focus on what you do best, and leave the rest to us.